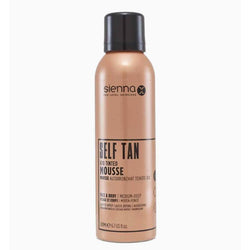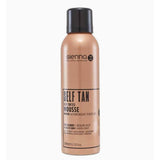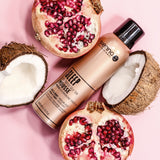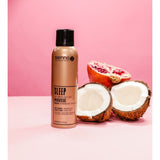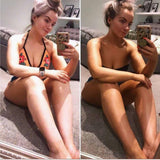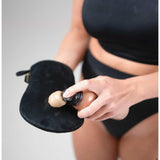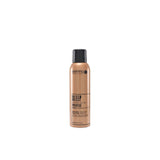 Sienna X SLEEP Q10 Tinted Mousse
AN OVERNIGHT SELF TAN LOVED BY OUR CLIENTS
The easiest way to achieve an all-over, natural-looking holiday tan in an instant, or to prolong your clients' beautiful Sienna X Spray Tans. Our lightweight, the vitamin-infused formula is easy to apply, mess-free, and quick-drying, for perfect Medium to Dark results every time.
THE MAGIC INGREDIENTS:
Q10 helps prevent loss of firmness in the skin as you age along with wrinkles and drying of skin from excessive exposure to the sun
Aloe Vera, offers anti-inflammatory, antimicrobial, antioxidant, humectant and soothing, qualities giving their skin hydration
Vitamin E is known for protecting the skin from various harmful effects due to sun radiation Pomegranate, rich in conjugated fatty acids and antioxidants including catechins and flavonoids which help to moisturise and smooth the skin for a flawless finish
Blackcurrant with its high vitamin content means it will help revive and soothe skin
Babassu rich in essential acids that promote healthy cells which help restore your client's skin's strength and reduce water loss which means better skin hydration
This Vegan formula is FREE of Parabens, Gluten, GMO, PEGs, Petroleum and Mineral Oils & Nut Oil. For an amazing rerail opportunity, why not pair the Sleep Mousse with the Perfect Self Tan Primer and Luxury Self Tan Mitt in a fab travel bag and sell as a gift set!
SKIN TYPE: ALL
WHY WE LOVE IT:
100% Natural Active ingredients
Contains nourishing ingredients that care for your client's skin
Provides a natural, streak-free look
Quick drying and non-sticky feel
Long lasting results (5-7 days)
RECOMMENDATIONS FOR APPLICATIONS:
For a professional finish apply the Sienna X Perfect Tan Primer to the elbows, hands, knees, ankles and feet.
Shake can well. Holding upright, dispense a small amount onto a Sienna X Luxury Self Tan Mitt and smooth evenly over the skin
Allow the colour to develop over 8 hours before showering ensuring your guide colour runs clear, then pat dry
Moisturise daily for longer-lasting results.
Recommend to repeat the application if your client would like to go a shade deeper
WINNER Best Tanning Supplier 12 Years Running (2009-2020)
49/50 Best Luxury Tan by Daily Mirror Online (2019)