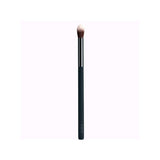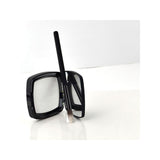 Our Strobbing Brush effortlessly disperses highlighter and setting powder to perfection, whilst the synthetic hairs glide softly across the skin. The shape and density of the brush allows you to follow the natural contours of the face for a flawless, luminous finish.
Characteristics & Benefits
Suitable for all skin types
Synthetic fibres
Use with cream, liquid or powder product
Rounded handle
Easy application
Cruelty free
100% Vegan
TO USE
Place the brush into the highlighter or powder of your choice and gather a small amount. Apply to any areas of your face that light would hit naturally and blend with sweeping strokes. Clean with natural soap and warm water to keep the hair in perfect condition and dry in a horizontal position.
Works well with: Universal Powder, Shimmer Powder, Contour Kit, Illuminating Highlighter Powder