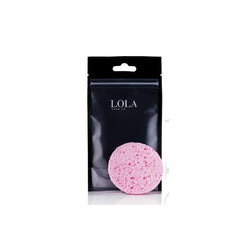 Our Make Up Remover Sponge effectively wipes off all types of makeup, from foundation to blush, eyeshadow to mascara. The soft, spongey texture is gentle on your skin whilst lifting makeup from deep within your pores, meaning your skin is left free of impurities. Good for your skin and good for the environment, as it can be used over and over again.  
Characteristics & Benefits
Suitable for all skin types
Sustainable
Removes traces of makeup
Soft texture
TO USE
Moisten the sponge with warm water before use. Remove the products from the face with the help of the sponge, starting from the centre and moving outwards. Repeat the process a few times until the skin is clean. Clean sponge and leave to dry after each use.