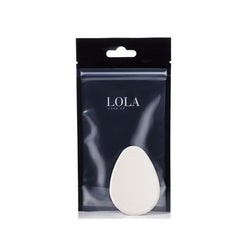 Our Oval Sponge is perfect for apply foundation evenly across the face for a smooth, blended finish without unwanted makeup lines. It's specially designed to fit the contours of your face, whilst it narrows slightly to allow easy application around areas such as the mouth, eyes and nostrils.
Characteristics & Benefits
Suitable for all skin types
Smooth application
Ultra-soft sponge
Blendable
Buildable coverage
TO USE
Dab into your foundation and apply to the skin, by patting it gently on the surface in a stippling motion. Start at the centre of the face and gradually move outwards. Clean sponge and leave to dry after each use.
Works well with: All LOLA foundations