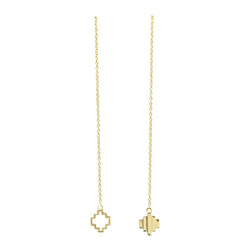 Jewel Tree London Baori Odd Couple Earrings
The Baori Odd Couple Earrings is a perfectly mismatched pair of elegant chain earrings! Inspired by the evocative Chand Baori step-wells of Rajasthan, the design is a humble tribute to the labyrinth of steps in this ancient architectural wonder.
Please note that due to hygiene and health and safety reasons, this item is non returnable.