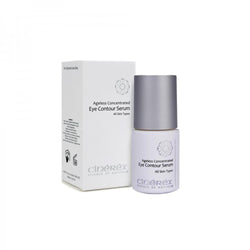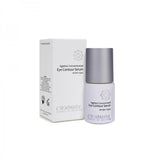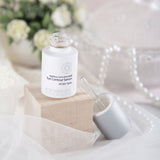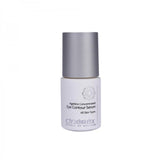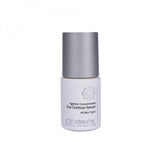 Cinere Ageless Concentrated Eye Contour Serum 15ml
Cinerex Ageless Concentrated Eye Contour Serum is a fast absorbing, lightweight formula that was developed to reduce dark circles, fine lines and puffiness around the eyes. The serum's unique formula contains a combination of highly concentrated proteins and peptides such as Palmitoyl Tetrepeptide-3, Dipeptide-2, Palmitoyl Oligopeptide and Palmitoyl Tetrapeptide-3.
These ingredients work in synergy by putting wrinkles on hold and visibly reducing the signs of ageing whilst toning, firming and hydrating the skin. Serums are regarded as a non-medical approach to treating the signs of ageing. They are preferred by experts due to the high volume of concentrated active ingredients they contain and the way in which they are quickly absorbed deep into the skin. Unlike eye creams and gels, Cinerex Ageless Eye Contour Serum begins to work immediately after application. It rapidly penetrates the skin, providing an instant lifting and toning effect for a bright and visibly youthful appearance. This product is perfect for those looking for immediate, visible results against the signs of ageing.
Benefits
Provides an instant lift so eyes appear brighter, youthful and rested
Rapid absorption and ability to penetrate the deeper layers of skin
Enriched with effective natural ingredients to strengthen the delicate skin around the eyes
Lifts the eye contour area whilst smoothing fine lines and wrinkles
Diminishes dark circles and reduces puffiness
Suitable for all skin types
Contains a high concentration of active proteins and peptides that visibly reduce the signs of ageing
Directions
Apply a few drops of serum to fingertips. Using a gentle dabbing motion apply to the eye area starting from the inner corners of the eyes working your way outwards, following the natural contours of the eye. Avoid dragging or pulling on the delicate skin. Continue until the serum has been completely absorbed.
Recommendation:
For the best results use Cinerex Ageless Concentrated Eye Contour Serum followed by Cinere Double Action Revitalising Eye Cream twice a day.
Safety Warning
For external use only. Avoid direct contact with eyes. If contact occurs, rinse thoroughly with water.
Store in a cool, dry place. Keep out of the reach of children.
Ingredients
Water, glycerine, hesperidin methyl chalcone, steareth-20, palmitoyl terapeptide-7, chrysin, palmitoyl oigopeptide, magnesium ascorbyl phosphate ,arctostaphylos uva-polysorbate-20, N-HYDROXYSUCINIMIDE , Ursi leaft extract, carbomer, dipeptide-2 carboxy methyl calulose, diazolidinyl urea, potassium sorbate, sodium benzoate, butylene glycol, (fragrance free).