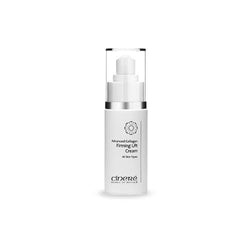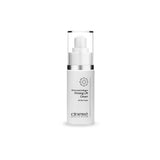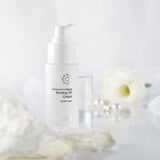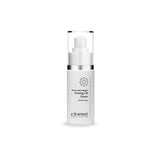 Cinere Advanced Collagen Firming Lift Cream 30ml
Cinere Advanced Collagen Firming Lift Cream has been designed to promote and encourage natural collagen and elastin production. This complex formula firms and lifts skin to reveal a more youthful appearance, abating the visible signs of ageing. It also helps preserve elasticity, reinforce the skin's structural fibres, even skin tone and redefine facial contours. Skin is left feeling soft, smooth and supple with a visibly lifted and radiant appearance.
Unlike other lifting creams, our advanced formula works with your skin's natural ability to repair itself in order to lift, firm and rejuvenate the skin at molecular level. Cinere Advanced Collagen Firming Lift Cream contains specially formulated peptides that restore the collagen and elastin network within the skin, specifically targeting fine lines and wrinkles.
Cinere Advanced Collagen Firming Lift Cream contains MDI complex, an active ingredient which inhibits the Matrix Metalloproteinase (MMP) enzymes that degrade and destroy the skin's collagen network. The result is a significant reduction in the appearance of fine lines and wrinkles and increased tightening and firming of the skin.
Benefits
Provides a rapid tightening and lifting effect

Visibly and significantly reduces the appearance of fine lines and wrinkles

Enhances elasticity and collagen production

Stimulates cell regeneration

Leaves skin supple, hydrated and toned

Prevents premature ageing

Reinforces skin's structural fibres

Redefines skin and facial contours

Suitable for all skin types
How to use
Cleanse skin using your favourite Cinere cleanser followed by Cinere Herbal Energising Cleansing Toner and Cinéréx Anti Gravity Intensive Lifting Serum. Apply a liberal amount of Cinere Advanced Collagen Firming Lift Cream to the face and neck, massaging gently using circular motions until the cream has been completely absorbed. A significant improvement in the appearace of the skin is visible after just a few weeks of use. For the best results use twice a day.
Precautions
For external use only
Avoid direct contact with eyes. If contact occurs rinse thoroughly with water
Store in a cool, dry place
Keep out of the reach of children.
Ingredients
Aqua, Helianthus Annuus Seedoil, Butylene Glycol, Glyceryl serate, Glyceryl Polymethacrylate, Cetearyl ALCOHOL, Phenoxyethanol, Stearic acid, Triticum Vulgare Germ oil, PEG -100 stearate, Calendula Officinalls seed oil, Peg-8, Ceteareth-20, Hydroxyethyl Acrylate/sodium, Acryloyldimethyl Taurate copolymer, squalane, tocophetyl Acetate, allantoin, parfum, Sorbitan Laurate, Xanthan Gum, Panthenol, disodium EDTA, Glycosaminoglycans, Glycolic Acid, polysorbate60, BHT, Chitosan.