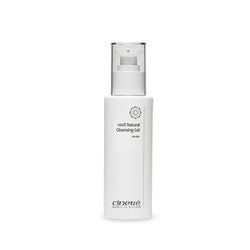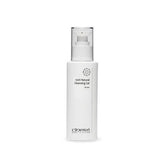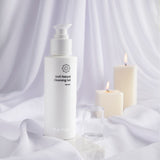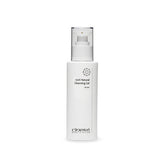 Cinere 100% Natural Cleansing Gel (Oily Skin) 150ml
Cinere 100% Natural Cleansing Gel is an effective soap free cleanser that has been specifically designed to address the changes in the overall appearance and condition of the skin. When used as part of your daily skincare routine, the gel cleanses deep beneath the epidermis without disturbing the skin's natural moisture balance for a fresh, radiant appearance. Infused with nourishing botanicals Lavender and Chamomile, it conditions, nourishes, hydrates and protects whilst providing a softening and soothing effect on the skin.
Cinere 100% Natural Cleansing Gel dissolves all traces of dirt, excess oil, impurities and debris from the skin, including heavy makeup. Water activates the gel transforming it into a silky textured milk that cleanses the skin for a beautiful, clear complexion. Micro particles unblock pores, smooth out skin irregularities and refine skin texture for a brighter and more youthful appearance.
A unique blend of pure herbs and natural extracts that contain glow enhancing and brightening properties. Dull, tired skin is instantly transformed into a healthy, radiant and youthful complexion. For a refreshing, exhilarating blast, just activate with water.
Benefits
A natural and effective way to cleanse oily skin
Contains a unique blend of active herbal ingredients
Helps rebalance the natural pH in mature skin
Leaves skin velvety smooth and hydrated
Non allergenic formula
Unclogs pores and reduces the formation of blackheads and pimples
Gently dissolves makeup and excess oil without drying the skin
Contains glow enhancing and brightening properties
Directions
Apply a liberal amount of the gel to your hands or cotton wool. Gently massage into the skin using circular motions over the face and eye area.
Rinse well with warm water or wipe off with cotton wool. Apply Cinere Herbal Energising Cleansing Toner to complete the cleansing process followed by your favourite Cinere moisturiser.
Precautions
For external use only Avoid direct contact with the eyes. If contact occurs rinse thoroughly with water. Store in a cool, dry place. Keep out of the reach of children.
Ingredients
Aqua, Dub MCT, Dub TGIS, Simulgreen, Euxyl k500, Saliguard UCP, Xanthan gum, Matricaria chamomilla (Phytexcell chamomilla), Lavandula angustifolia (Lavander)
.