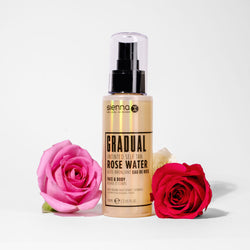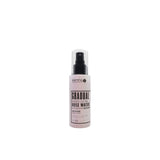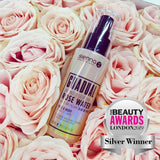 Sienna X Gradual Rose Water Self Tan Mist
SELF TAN Light to Ultra Dark
Combining skincare and tanning, this lightweight and hydrating rose water, with tanning actives, allows you to build a natural, healthy-looking glow. Perfect to add as an extra step in your skincare routine along with your favourites from The Skincare Collection, without the worry of any harsh tan lines. Beautifully scented with a Rose Water fragrance, so there's no traditional biscuit smell!
The Magic Ingredients:
Chicory Root Extract to rebalance and replenish skin, while protecting it from environmental pollution
Organic Rose Extract supports the skins pH balance, hydrates and tones for a radiant healthy glow
Rose Geranium Essential Oil for a relaxing and de-stressing fragrance
Why We Love It:
It's 100% Natural
Easy to apply and streak-free
Lovely Rose Water scent (no biscuit smell)
Quick-drying and non-sticky
Long lasting results (5-7 days)
Develops over 8 hours
This Vegan formula is also FREE of Parabens, Gluten, GMO, PEGs, SLS, Petroleum and Mineral Oils & Nut Oil.
SKIN TYPE: All
How to Apply:
Apply morning or evening, spritzing 10-15cm away over the face and/or body.
Your tan will develop over the course of 4-8 hours.
For a deeper colour, use a few days in a row.
Sienna X Top Tip:
Repeat daily to build a deeper, streak-free tan.
Day 1: Light to medium
Day 2: Medium to deep
Day 3: Deep
WINNER Best Tanning Brand 2009-2020 (Guild of Professional Beauty Therapists)
Silver winner at The Beauty Awards London 2019